This post is an honorable post to a group of  Citizen Scientists and Volunteers for their effort to reboot an cold world era (launched 1978) satellite which floated around the universe.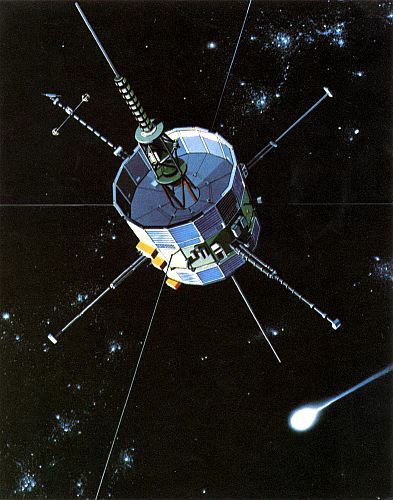 Mission control team used GNURadio (opensource SDR radio software) to wake up and control the runaway bird.
http://www.fsf.org/blogs/community/free-software-in-space-gnu-radio-and-the-isee-3-spacecraft
And they used the huge monster disk Arecibo because this is the only dish on the planet to reach that distance so far.
A nice , simple and clean mission control room. This is different from the war room we have ever seen.
http://spacecollege.org/isee3/
It was 10 July 2014 early morning, I was waiting for World Cup, surfed the net and follow their twitter stream about TCM burn (the mission control team started and burned a series of thrusters). And they also feed the live telemetry data. I followed their tweet and live data stream.
This shows how a crowd funding and citizen scientists can go far. And this is the first collaboration project with public for space science.
Congratulation to all.